"WE SOW THE SEED AND TAKE CARE
OF TODAY AND TOMORROW BUSINESS"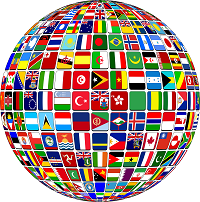 "We sow the seed and take care of Today and Tomorrow Business"
_________________________________
History binds Italy and Libya for ages and notwithstanding the recent tragic events we never interrupt our activity.
Casa Italia Libia project started more than 30 years ago thanks to the co-operation between Italian and Libyan entrepreneurs that supported at all levels industrial and commercial developments of many Italian companies in Libya.
The origins of this solid business are based on promoters family traditions that date back to the 1919.
To sow the seed today in Libya could mean to harvest opportunities that only a country that needs to be re-built can offer.
Any industrial or commercial sector in Libya is looking for partners to re-launch a country rich in natural and economical resources and Casa Italia Libya promotes and supports the Italian and European companies offering solid business opportunities with reliable local investors with whom we have operated for decades.
We take care about any need of our customers from a visa to how to operate locally.
Within 2020 in addition to our Tripoli offices we provide to our customers the possibility to have dedicated space and permanent show rooms in our 3.000 m2 business center in Saraj to offer to local companies the chance to select the best products and the best business partners.
A convention area of 1.000 m2 be available for foreign companies and for local institutions.
Secretarial services, marketing and sales personnel will contribute to increase the business opportunities of companies that want to sow today the seed of a successful future business.